Let Go... Be Grateful...  and Create a Bigger, Brighter, more Abundant Future
This is You, taking a whole weekend for yourself… time to focus on you, to let go, relax and feel grateful. Time to really maximise your life, to start living a Bigger, Brighter, More Aligned Future...
The Spirit of Being Process
Releasing emotional blocks holding you back. Banishing limiting beliefs blocking your path to happiness and abundance. Be free to grow.
Nourishing your soul and flooding your body with feelings of Gratitude. Harnessing your feelings of gratitude to create an awesome future.
Creating a Brighter & Abundant Future
Stepping into a brighter future where you succeed at the important things and get the results you want… and deserve.
Come on a Powerful Journey of Positive Healing & Change
This is the big things and the day to day things. The limiting beliefs we've carried around with us for years and the smaller things like, losing those last few pounds, or making time to exercise again.
Letting go of the things we worry about or that limit us, making space to build and create a more abundant future. 
During this weekend you will be letting go of the blocks to your health, wealth and happiness in a way that means they either NEVER come back or if they do, you have the tools to deal with them easily and quickly so they NEVER hold you back again!
We will be using NLP techniques, Hypnotic processes, meditation practices and more to move on from the past, appreciate and maximise the now and achieve that future fantastic. 
The benefits of starting your day with the feelings of Abundance & Gratitude are scientifically PROVEN. Gratitude is the emotion that puts things in motion! The more you are grateful the more you have to be grateful for.
This is about Maximising the Right Now, recognising and enjoying where you are with your eyes open to opportunities. Giving people the Impression of Increase and becoming the Advancing Person.
It's easy to simply dream of the life you want, to just daydream of the perfect future. But if all you do is daydream it will come to nothing. It's time to Manifest your perfect reality. Create your perfect health and body. Attract More Abundance into your life.
Make your resolutions reality. Achieve your goals. Create a Clear Mental Image and Take Efficient Action to get there.
Using the latest Psychological Techniques, Hypnosis, Meditation & NLP to Create Lasting Change. A Weekend Focused on You.
The Cacao Ceremony is about feeling good, releasing negative emotions, and connecting with your pure heart energy.
Capturing the essence of that ceremony, the Spirit of Being Process is about Abundance, Gratitude and Letting Go of things that don't serve you anymore.
Come on a powerful journey of Positive Healing & Change...
Based in London, John is a highly qualified Hypnotherapist, Life Coach, NLP Master Practitioner, Trainer and Consciousness Explorer, with a 25 year record of creating life changing positive breakthroughs in people's lives.
The Spirit of Being Process is a wonderful 'transformational experience' that encompasses the very best analogy for life.
It was inspired by a Raw Cacao Ceremony that John took part in deep in the mountainous jungles of the beautiful island of Koh Phangan in Thailand.
Check Out Some of Whats in Store on Your 2 Day Transformational Event
Friday Evening we will be setting the intention for the weekend and getting ready for the next day… Come prepared to change, let go of what no longer serves you and achieve more!
Saturday is about clearing negative blocks, Boosting your Gratitude and Maximising the Now...
John will be guiding you through techniques and exercises to ensure you have the breakthroughs you desire. You will be in the room with John so we can guarantee your success over this weekend.
Sunday we will be ramping up your Gratitude, Building a Solid Future. Enhancing the quality of your life, in every area, improving your relationships, boosting your self image, creating good habits and more…
Each day includes guided meditation and hypnosis sessions solidifying the changes you have achieved and the goals you have set firmly into your future.
Plus… Yes there is more… Your Spirit of Being Retreat ticket includes your accommodation and all your meals and drinks, including snacks and cake too!
This is the Spirit of Being Process...
Letting Go: Let go of the things holding you back. Rid yourself of any fears, worries, anxieties and doubts. Banish negative self-talk and all the blocks that are stopping you from achieving…
Being Grateful: 

"The emotion that puts things in motion." This is appreciating the good in your life, the successes you do have. Maximising the right Now, becoming the 'Advancing Person', having more to be grateful for and paying it forward, giving everyone you meet the Impression of Increase.
Building a Bigger, Brighter, Bolder Future: Creating a future you are drawn towards… supercharging your life, living more abundantly, passionately, happily and more. This is You designing the future you want.
This is about nourishing your mind, body and soul. Giving you the energy to release blocks, empower you forward and help you leap into a new more exciting chapter of your life!
Food and Drink is what Nourishes You: All Weekend You'll Have the Healthiest, Tastiest Food for Raising Your Energy and Boosting Your Mind
When you break your fast and feed your body your digestion sets itself up for the day. A healthy breakfast sets you up for a wonderful day
High energy food that raises your vibration, tastes good and is healthy for you… I think of it as a form of kitchen alchemy.
Cake! When its made of raw ingredients… nuts, seeds, fruits, cacao etc and tastes this good it make you feel amazing!
Last month I spent £125 on a 3 course raw meal in Brighton and I've paid similar prices in London...
The food that you will be enjoying on the Spirit of Being weekend would cost you more than the ticket price at one of these restaurants!
And I know you are going to LOVE it.
Because Heloise my wife, business partner, soulmate, spiritual partner and amazing chief is heading up the menu.
"Your skin, muscles, teeth, hair and even bones are continually being replaced; the physical matter they are being replaced with comes from what you eat and drink. What you eat and how you fuel your body affects the efficiency of your organs, cells and helps your body maintain a youthful vitality both inside and out. There are some vitamins, minerals and super foods that go even further to boost your body's systems, keep disease away and keep both your mind and body happy and young"
Heloise Wright, Longevity Secrets
This is a Detox for Your Mind, Body and Soul…
Your environment, your internal dialogue, the people you surround yourself with… These ALL affect you, they affect your moods, thoughts and feelings.
Secluded and away from the outside world, away from the distractions this weekend you will immerse in peace, harmony, nature and positive attitudes.
You will be learning techniques to harness your thoughts and feelings, your unconscious resources. Working in harmony with your conscious desires… for your greater good. Giving you the controls to your own future.
We'll be doing eye's closed sessions in wonderful settings… live hypnosis sessions… Keeping our groups small means I can a give you more of a personal and tailored experience.
The Perfect Retreat Nestled in a Secluded Wooded Valley
Picture a transformational weekend in the heart of the Cornish Countryside. Nestled in a secluded, lush green wooded valley. A short walk down off the rugged beauty of Bodmin Moor and just a mile from the delightful Cornish village of St Neot.
Take time to properly immerse yourself in the Spirit of Being.
Listen to the relaxing and hypnotic notes of the babbling brook and Trevina's peaceful wildlife.
The Spirit of Being Live Retreat will be held in the House and Grounds of Trevina, a traditional Victorian Cornish Estate with 14 acres of gardens, meadows, woods, kitchen gardens, and peaceful stream fed glades that you are free to roam in… and just a short walk onto the heath covered beauty of Bodmin Moor.
The whole place is surrounded and immersed in peace and tranquillity perfect to recharge, restore and renew. No traffic noise, only the symphony of bird song! People come from all over the UK to experience the magic of Trevina.
We have chosen this location specifically to give you time to properly step back from the hustle and bustle of everyday life. And instead, give you time to relax and immerse yourself in your own personal growth and development.
Residential Accommodation* is provided in double, double ensuite or twin rooms.
*Accommodation will be issued on a first come first serve basis.
Two Transformational Days in a Beautiful and Secluded Setting
Two Days Focused Solely on YOU Using Three Main Modalities for Change:
Meditation is a Powerful Tool for Health and Well Being
You don't have to be an expert at reading ECG scans to SEE the difference between the before and after images of meditation here.
Your brain waves change when you meditate!
The effects of meditation on your body and the changes that happen to your brain when you meditate have been scientifically proven. But they have also been known about for centuries, by many cultures long before science was the mainstream.
Hypnosis: Bypassing the Critical Thinking Part of the Brain
Cutting straight through to the subconscious to effortlessly reprogram your mind for instant changes.
As you go deep into your subconscious you bring out hidden talents, new ideas, and increased abilities you never had access to before.
Hypnosis is a way to gain more control over your emotions. Gain more control over your thoughts and behaviours.
It's a way to bypass your limiting beliefs and short cut to becoming a better you.
The proven results of hypnosis speak for themselves and are used by: Successful Entrepreneurs, Hollywood Celebrities, Professional Athletes, Musicians, and the list just goes on and on. It's time for YOU to have the Attitude of Success too.
NLP: Get What You Want, When You Want
NLP (Neuro-Linguistic Programming) is a set of communication skills and techniques… it's a way of taking control of your own internal programming.
If you have fears that control you, limiting beliefs that hold you back… you don't have to accept them and NLP gives you step by step techniques and skills to be the way you want to be. Plus NLP can help you move forward and achieve results you never dreamed of.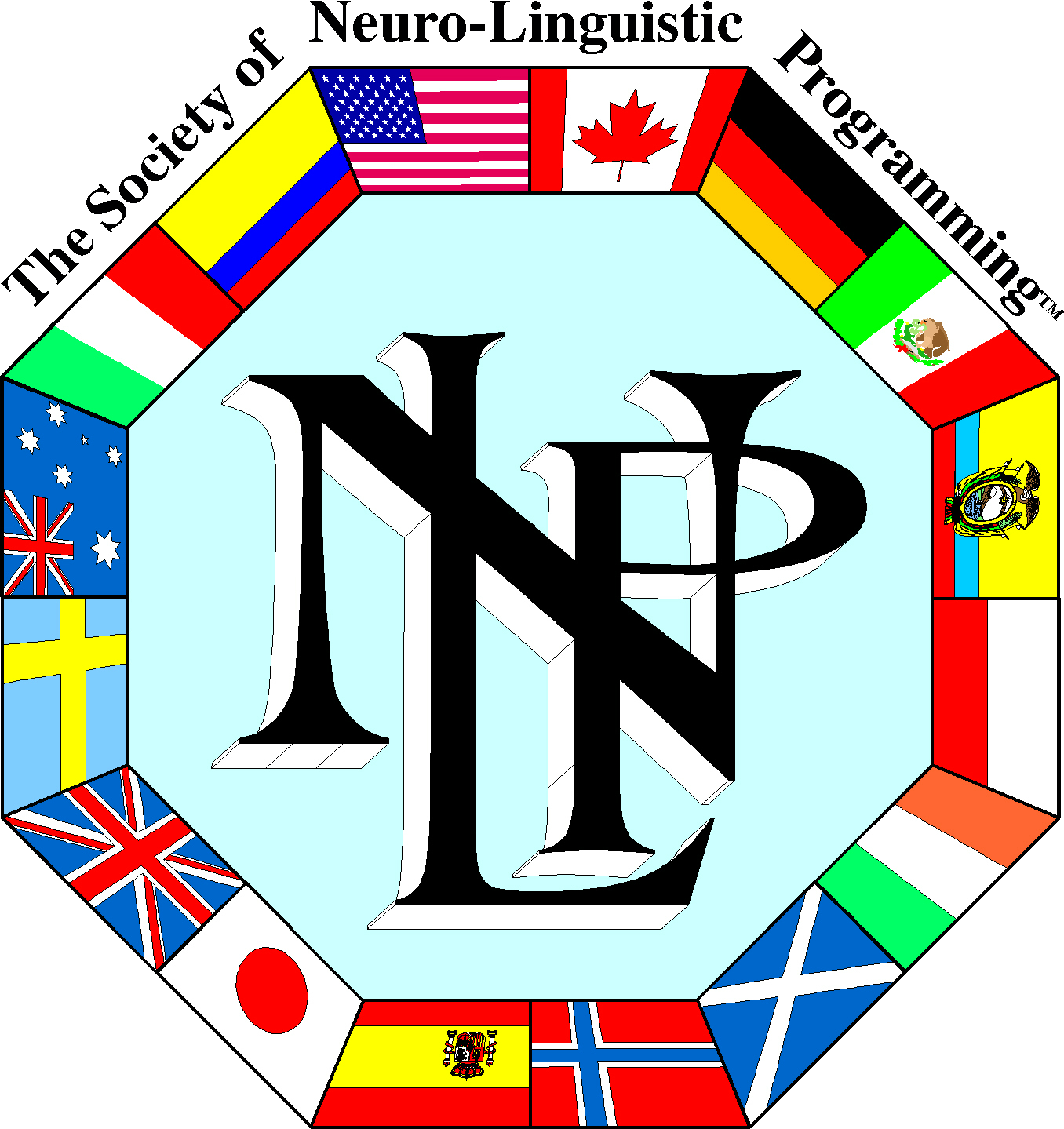 Motivation: Learn how YOU can motivate yourself to take action and make things happen
Confidence: Learn a number of techniques to boost your confidence
Emotions: Don't let them rule you, be in control of your emotions
Relationships: Enhance your relationships with others, family, friends, colleagues…
Behaviours: Change the behaviours that hold you back  AND be the person you want to be
The Spirit of Being Weekend Retreat
Your Spirit of Being LIVE Ticket Includes:
(Plus a Few Surprises) 
Friday Evening's Experience will set the intentions for the weekend and get you ready for the next day.
And Saturdays Evening Experience raises the bar again... This is powerful and like nothing you have done before!
Two powerful days with John Vincent to banish the chains holding you back and step into the brighter future you want with the skills and mindset you need to succeed
Team Sessions to practice and hone the skills you have learned with each other in friendly, fun and supportive environments
Guided Mediation and Hypnosis Sessions to crystalise your positive progress and boost your new empowered self
Time to reflect, rejuvenate, empower and renew in a perfectly relaxing and tranquil setting away from the hustle and bustle of everyday life
Super healthy and energising drinks and meals specially designed to rejuvenate and energise your body
Tickets include full accommodation at the retreat venue and all you food and drink
If you're open to the idea of changing your life for the better, and unleashing your full potential then the Spirit of Being Retreat is for you. It has been specifically designed to: Banish the blocks holding you back; Boost your Gratitude and ability to Maximise the Now and; Nourish your true potential helping you build a Bigger Brighter Bolder Future.
You are on the journey of a lifetime. Create an empowering identity, enhance your quality of life and unleash your full potential