The Secret Most Hypnotist Don't Know... or Don't Want to Tell You
Revealed! How You Can Make ANY Hypnosis Session 100x's More Powerful!

The secret to making hypnosis more powerful is to first make it more focused.
This is something that most hypnotist don't know or don't want to tell you!
Now I'm going to spill the beans and share it with you…
It starts BEFORE the Hypnosis!
It's what you do before the hypnosis session to set the intention.
Every competent hypnotist is building frames to work within and of course setting goals to be achieved.
But hands down the most POWERFUL way of ensuring that your hypnosis session is going to be 100x's more powerful is to use cutting edge Neuro-Linguistic Programming (NLP) techniques before the hypnosis session.
And if you laser focus your goal for a specific thing that you want to achieve (like more motivation to go to the gym) then the results will be far more powerful. Because you can clearly imagine how achieving it will improve your life. Having a clear focused image of your goals is vital to achieving goals.
So when you add a focused image of the results you want to see with the NLP techniques to supercharge and laser focus that goal, then you listen to the hypnosis session you will experience the FULL power of hypnosis. You will achieve results that are 100x's more powerful.
Let me give you an example…
Say you want to be more confident. You pick a laser focused area that you want to be more confident in. For example, talking to people socially.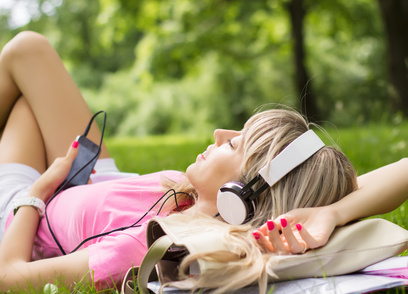 Then you use 1 or 2 different NLP techniques to supercharge your confidence in this area. This boosts your confidence massively and allows the hypnosis session to work much more powerfully.
This way you will achieve the results you are really looking for, 100 times more powerfully.
You can then rinse and repeat this process with different areas that you want to be more confident in. Your unconscious mind will start to fill in the gaps and you will gain the benefits of more confidence in other areas of your life too. 100 times more powerful.
When You Use The Power of NLP Before Hypnosis Your Results Will Be Laser Focused And Profound
I always remember the first time I used Hypnosis and the HUGE impact it had on my life!
It was a motivation video (we're going back over 20 years now before DVD's). I didn't know it at the time but it was full of NLP techniques, both before and during the hypnosis session.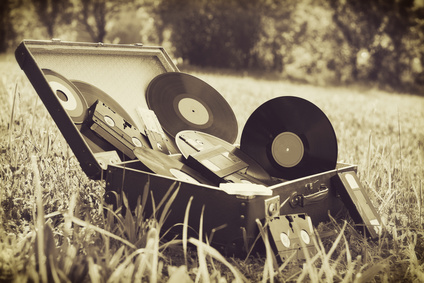 At the beginning of the video the hypnotist was talking about motivation and he talked me through a series of 'thought' exercises first. Imagination exercises to follow along with while watching the video.
Well it turns out that these 'thought' exercises were NLP techniques for motivation.
It was almost a year later when I found out that these 'thinking' exercises were in fact NLP techniques, laser focusing my motivation in different areas of my life.
That's why this hypnosis session was so much more powerful than some other hypnosis sessions I tried afterwards.
These techniques were created by Dr Richard Bandler and have been used as the number one 'go to' tools for some of the worlds best therapists and agents of change…
and NOW I'm bringing them to you!
This is the big secret to making hypnosis sessions 100 times more powerful. First you laser focus the hypnosis session and then supercharge it with NLP techniques before relaxing into the hypnosis session itself.
Achieve The Results You Are Really Looking For
These Powerful NLP techniques work in minutes. And when you use them before the hypnosis session the change is more profound.
And you will have given your unconscious mind a very precise guide map for the results you want to see and get. One that you can build on to create a far more powerful result throughout your life.
This way you will achieve the results you are really looking for, 100 times more powerfully.
Another benefit of using NLP with the Hypnosis is that you will 'Future Pace' these new behaviours into your future.
You literally lock them into place. So in situations in your future where you need that boost it will be there, already locked in.
I discovered that what most people are looking for is a Simple, Fast and Effective Step by Step Approach for Personal Growth and Becoming the Very Best they can be.
Hypnosis is the fastest and most effective way to make lasting change. Cutting straight through to the unconscious mind and effortlessly reprogram your mind for instant changes. And when coupled with the tailored NLP technique your hypnosis session become 100 times more powerful.
In 48 hours: Get a Copy of My BEST SELLING Personal Transformation Program at 75% OFF
I Like the Stuff That Works: Practical, Simple & Elegant!
Based in London, I'm a Hypnotherapist, Life Coach, NLP Master Practitioner and Trainer, with a 25 year record of successfully using hypnosis and Neuro-Linguistic Programming (NLP) to make life transformations. Positive breakthroughs in people's lives. I'm passionate about helping people have the life they deserve and desire. "There's always Room for Less Stress and More Happiness."
Over the last two decades I have been living, studying and learning: Hypnosis, Neuro-Linguistic Programming (NLP), Meditation, Altered Sates of Consciousness, Accelerated Learning and a host of other related mind studies. Working as an independent Hypnotherapist, NLP Practitioner and Personal Development Specialist with private clients, at Retreats and online.
We are all on a continuous journey of development and improvement, that's why I constantly improve and study with the founder of NLP and expert Hypnotist, Dr Richard Bandler. I have attended and assisted on over 50 Hypnosis and NLP Seminars with Dr Richard Bandler and Paul McKenna. I have taught Advanced Hypnosis and niche applications of Hypnosis in the UK and India for over 15 years, and now I want to invite you experience the power of NLP & Hypnosis.
The Proof is in the Results. Check Out What People Have to Say About John's Transformational Work:
Your Hypnosis is 'Mind Bending...
"You are an excellent example of the craft! I've got to say your hypnosis is 'mind bending'. Even after listening to many other hypnotists and recordings over the years and being an Ericksonian hypnotherapist!"
Jamie
Effortlessly Carries Out Interventions…
"I was struck by the level of expertise and in-depth knowledge of NLP that John has as he effortlessly carries out interventions and is a master of the use of language and the NLP toolbox to effect change."
Rose Evans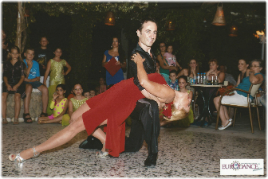 "I have suffered from a panic/anxiety disorder for over 18 years. I wouldn't think in a million years I could ever dance again, let alone do a style of dance I have never trained in before. The Tango is a special art and takes massive concentration. Through your work, I was able to visualize each step with such clarity and calmness that when it came to the time, I actually remembered all my steps. I held your teachings firm in my mind throughout the whole routine. It's your work that actually helped me cross the finish line. I'm truly ever so grateful to you because I have made a HUGE shift, and that shift is propelling me forward and moving me away from any fears. And as you know. I'm going to do it again in Athens. YAY!!"
Kaaren D
Out of a Sea of Confusion...
"Your recordings actually help to get a person out of a sea of confusion and even lies that are constantly being spun in today's society"
Lucas Roets
I came out in such a peaceful state...
"Well done John. I have listened to plenty of meditation/hypnosis sessions in the past over decades and I cannot remember when I came out in such a peaceful state as when I have listened to your session one"
John Pascoe
Create

Deep and Lasting Change

with the Power of Hypnosis and NLP
Reprogramming and Rewiring your Brain

for Success and Happiness
This approach is the most direct and effective way of making lasting change
It's time to become the very best version of yourself…
In this series you will be guided through 6 simple components specifically designed to give you control over the rate and speed of your own Personal Transformation. You will unlock your full potential and see instant results every step of the way.
Unlock and Supercharge Your Full Potential
In 48 hours I'm Giving You the Chance to Get a Copy of My BEST SELLING Personal Transformation Program at 75% Off.