"Learning hypnosis was one of the best things I ever did… and I know it's going to be transformational for you too"
Revealed! How You Can Make ANY Hypnosis Session 100x's More Powerful!

This is something that most hypnotist don't know or don't want to tell you! Now I'm going to spill the beans and share it with you…
It starts BEFORE the Hypnosis!
It's what you do before the hypnosis session to set the intention. The secret is to first make it more focused.
Every competent hypnotist is building frames to work within and of course setting goals to be achieved.
But hands down the most POWERFUL way of ensuring that your hypnosis session is going to be 100x's more powerful is to use cutting edge Neuro-Linguistic Programming (NLP) techniques before the hypnosis session.
And if you laser focus your goal for a specific thing that you want to achieve (like more motivation to go to the gym) then the results will be far more powerful. Because you can clearly imagine how achieving it will improve your life. Having a clear focused image of your goals is vital to achieving goals.
So when you add a focused image of the results you want to see with the NLP techniques to supercharge and laser focus that goal, then you listen to the hypnosis session you will experience the FULL power of hypnosis. You will achieve results that are 100x's more powerful.
Let me give you an example…
Say you want to be more confident. You pick a laser focused area that you want to be more confident in. For example, talking to people socially.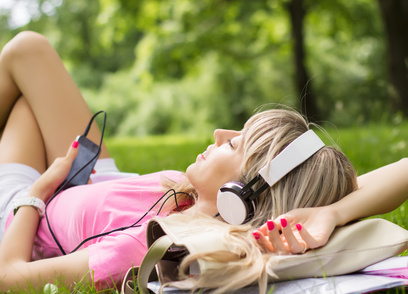 Then you use 1 or 2 different NLP techniques to supercharge your confidence in this area. This boosts your confidence massively and allows the hypnosis session to work much more powerfully.
This way you will achieve the results you are really looking for, 100 times more powerfully.
You can then rinse and repeat this process with different areas that you want to be more confident in. Your unconscious mind will start to fill in the gaps and you will gain the benefits of more confidence in other areas of your life too. 100 times more powerful.
When You Use The Power of NLP Before Hypnosis Your Results Will Be Laser Focused And Profound
I always remember the first time I used Hypnosis and the HUGE impact it had on my life!
It was a motivation video (we're going back over 20 years now before DVD's). I didn't know it at the time but it was full of NLP techniques, both before and during the hypnosis session.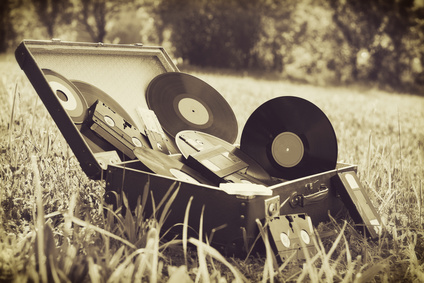 At the beginning of the video the hypnotist was talking about motivation and he talked me through a series of 'thought' exercises first. Imagination exercises to follow along with while watching the video.
Well it turns out that these 'thought' exercises were NLP techniques for motivation.
It was almost a year later when I found out that these 'thinking' exercises were in fact NLP techniques, laser focusing my motivation in different areas of my life.
That's why this hypnosis session was so much more powerful than some other hypnosis sessions I tried afterwards.
These techniques were created by Dr Richard Bandler and have been used as the number one 'go to' tools for some of the worlds best therapists and agents of change…
and NOW I'm bringing them to you!
This is the big secret to making hypnosis sessions 100 times more powerful. First you laser focus the hypnosis session and then supercharge it with NLP techniques before relaxing into the hypnosis session itself.
Achieve The Results You Are Really Looking For
These Powerful NLP techniques work in minutes. And when you use them before the hypnosis session the change is more profound.
And you will have given your unconscious mind a very precise guide map for the results you want to see and get. One that you can build on to create a far more powerful result throughout your life.
This way you will achieve the results you are really looking for, 100 times more powerfully.
Another benefit of using NLP with the Hypnosis is that you will 'Future Pace' these new behaviours into your future.
You literally lock them into place. So in situations in your future where you need that boost it will be there, already locked in.
Having a Clear Mental Image is Important
Getting a clear mental image is fundamental for achieving the greatest success in all areas of your own personal development.
You MUST have a Clear Mental Image of what you want, to achieve it!
To achieve any goal you must be able to visualize that goal. You need to give your mind a clear and well defined mental image of precisely what it is that you want to achieve. Think of it like the road map… without the map you could end up lost and nowhere near your target.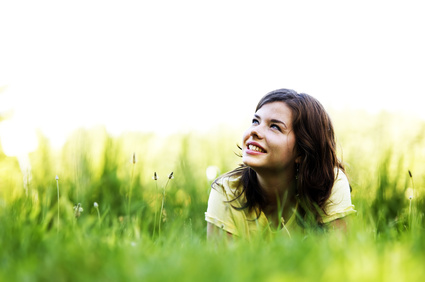 Having a Clear Mental Image is the corner stone of EVERY personal development system. From Wallace Wattles 100 year old best selling 'The Science of Being' Trilogy to the most up to date personal development systems out there today…
Everything that has ever been made by man was first a thought. A clearly defined image in the mind of the creator until it became reality.
To make your goals and aspirations reality you must first get a clear mental image of them. You need to picture them in your mind constantly and they must be things you truly desire.
A vague idea is not good enough…  you need to be focused and clear.
When you have a clear mental image of the things you want in your life... and start taking action to achieve them will become far easier, even fun.
And When You Add Effortless Motivation to that Clear Mental Image Magic Happens!
But Simply Explaining This is Not Enough...
I want you to experience this life changing power for yourself…
So, I have recorded a 22 minute audio... in it you will learn the simple trick that you can then use in just minutes to start effortlessly achieving more success and having fun doing it
Harness the power of your positive feelings and create the life of your dreams with...
Effortless Success Activator FREE!
Experience the Most Powerful Technique to Get You Motivated for Success
Effortless Success Activator - FREE MP3
Sign Up Now and Tell Us Where To Send Your FREE Copy Today
This is a FREE recording from Hypnosis.Land Credit Card NOT required
I discovered that what most people are looking for is a Simple, Fast and Effective Step by Step Approach for Personal Growth and Becoming the Very Best they can be.
Hypnosis is the fastest and most effective way to make lasting change. Cutting straight through to the unconscious mind and effortlessly reprogram your mind for instant changes. And when coupled with the tailored NLP technique your hypnosis session become 100 times more powerful.
I Like the Stuff That Works: Practical, Simple & Elegant!
Based in London, I'm a Hypnotherapist, Life Coach, NLP Master Practitioner and Trainer, with a 25 year record of successfully using hypnosis and Neuro-Linguistic Programming (NLP) to make life transformations. Positive breakthroughs in people's lives. I'm passionate about helping people have the life they deserve and desire. "There's always Room for Less Stress and More Happiness."
Working as an independent Hypnotherapist, NLP Practitioner and Personal Development Specialist with private clients, at Retreats and online for many years... Last year, I knew the time was right to start sharing my 'secrets'... and this week I'm opening the doors to my Online MasterClass again.
Spreading the word, sharing these skills so you can help yourself and help others achieve their dreams. What better goal can there be than helping others have more fun, laughter and happiness.
We are all on a continuous journey of development and improvement, that's why I constantly improve and study with the founder of NLP and expert Hypnotist, Dr Richard Bandler. I have attended and assisted on over 50 Hypnosis and NLP Seminars with Dr Richard Bandler and Paul McKenna. I have taught Advanced Hypnosis and niche applications of Hypnosis in the UK and India for over 15 years, and now I want to invite you to join me on a Hypnosis Course like no other!
Over the last two decades I have been living, studying and learning: Hypnosis, Neuro-Linguistic Programming (NLP), Meditation, Altered Sates of Consciousness, Accelerated Learning and a host of other related mind studies.
The Success Maker Principle

Super Simple Mind Hack PLUS Having Fun, Feeling Great and Getting Stuff Done!
Get Effortless Success in Your Life with One Simple, Yet Powerful Success Activation Technique
Boost your motivation and drive to get stuff done and have fun while you do them
Attach the power of your positive feelings and use them to create the life of your dreams
Make success effortless in your life and start achieving your goals quickly and easily
Be in control of your actions and reprogram your mind for success
The Fastest Way to Take Conscious Action Toward Your Ultimate Goals
I have created a simple and powerful recording for you to see instant positive changes in your life. You will find that when you use this simple technique, it will become effortless and fun achieving your goals or just getting things done that maybe you have procrastinated over for too long.
Download The Effortless Success Activator for Free and See the Results for Yourself!
In this 22 minute audio you will learn the simple trick that you can then use in just minutes to start effortlessly achieving more success and having fun doing it
Get Effortless Success in Your Life
Effortless Success Activator - FREE MP3
Sign Up Now and Tell Us Where To Send Your FREE Copy Today
This is a FREE recording from Hypnosis.Land Credit Card NOT required