Full Hypnosis Programs & Systems
Supercharge Every Area of Your Life. Maximize the Now
Customer Feedback - Success
"I have suffered from a panic/anxiety disorder for over 18 years. I wouldn't think in a million years I could ever dance again, let alone do a style of dance I have never trained in before. The Tango is a special art and takes massive concentration. Through your work, I was able to visualize each step with such clarity and calmness that when it came to the time, I actually remembered all my steps. I held your teachings firm in my mind throughout the whole routine. It's your work that actually helped me cross the finish line. I'm truly ever so grateful to you because I have made a HUGE shift, and that shift is propelling me forward and moving me away from any fears. And as you know. I'm going to do it again in Athens. YAY!!"




- Kaaren D
For the first time Wallace Wattles best selling classic 'The Science of Getting Rich' has been transformed into hypnosis. 17 hypnosis recordings sessions so you can understand this classic on a much deeper level. Start living the Science of Getting Rich and Acting in the Certain Way for your success.

Revealed: Unlock Your Full Potential and Start Living a More Happy and Abundant Life. 
YOU have the Right to the life YOU WANT and You Can Transform Your Life by becoming the person You really want to be: You Version 2.0
. Are You Ready to Start Seeing Instant Results in 6 Simple Steps?
Customer Feedback - Success
"I've got to say your hypnosis is "mind bending." Even after listening to many other hypnotists and recordings over the years and being an Ericksonian hypnotherapist!"

Jamie Long
"Well done John. I have listened to plenty of meditation/hypnosis sessions in the past over decades and I cannot remember when I came out in such a peaceful state."

John Pascoe
Who is Your Hypnotist?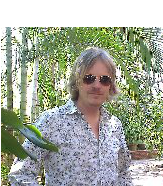 Creator of The Science of Getting Rich Hypnosis, Personal Transformations, Hypnosis Success Club, Rapport Master and more… John Vincent
Over the last two decades John has been living, studying and learning: Hypnosis, Neuro-Linguistic Programming (N.L.P), Meditation, Altered Sates of Consciousness, Accelerated Learning and a host of other related mind studies from Shamanism, TFT, Lucid Dreaming, The LOA, Ti Chi, Chi Gong and much, more…
Keeping up to date with the most effective technology for change, John is part of the Society of N.L.P London Assisting Team with Dr Richard Bandler co-creator of N.L.P, Paul McKenna PhD and John & Kathleen La Valle on personal development, hypnosis and N.L.P seminars, ranging from a couple of hundred people to events at The Excel Centre and Wembley Arena with: N.L.P Life Training.