Ending Soon - NOW 75% Off - Special Discount Offer
Days
Hours
Minutes
Seconds
Relax Deeply and Create a Clear Mental Image of What You Really Want... and Supercharge it with Passion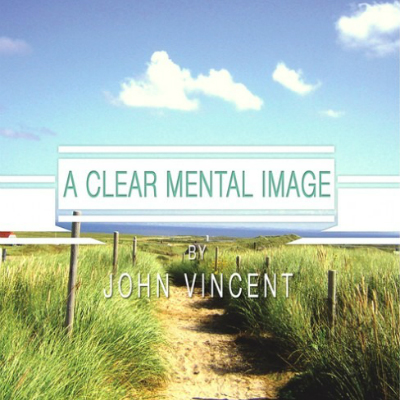 Effortlessly create a Clear Mental Image of what you really want and supercharge it with the passion needed to make it reality. With a Clear Mental Image firmly in your thoughts your actions will conspire to bring about the results you desire. 
Bring Your Clear Mental Image into Focus
Make it Big, Bold and Bright.
And Supercharge it with Passion
Get a Clear mental Image Hypnosis and let your unconscious do the heavy lifting for you. Get Started 100% Risk FREE Today. 
Special New Year Booster. Today Just $27.00 Only £9.95
Where You Put Your Attention, You Put Your Focus and Energy
You know that everything starts in the mind, right.
You want to create/manifest/attract... things, people, experiences and the places you want to visit. Well it all starts in the mind and Hypnosis is the short-cut that gets you there... in a relaxed and enjoyable way.
This Powerful Mind Reprogramming Hypnosis Session embeds that/those image(s) of your desires deep inside your unconscious mind. Refocusing your RAS (Reticular Activating System) so opportunities, people and situations just seem to magically appear.
With a Clear Mental Image firmly in your thoughts your actions conspire to bring about the results you desire. Any obstacles in your way either disappear, or a path round, over or through them just open up. 
When you set the powerhouse that is your unconscious mind on a task, with a clear defined purpose results happen. Half hearted, wishy washy ideas produce... well very little to nothing. A Clear Mental Image produces clear results. 
Get a Clear mental Image Hypnosis and let your unconscious do the heavy lifting for you.
"You must form a clear and definite mental picture of what you want. You cannot transmit an idea unless you have it yourself"
How Defined is your Clear Mental Image for what you DO WANT in your Life? Make it so Crisp and Clear that You Could Simply Step Right in With Dynamic Hypnosis.
Having a Clear Mental Image (CMI) of the future you desire is vital to achieving it. Your CMI act's like a clear guide map for your unconscious mind, supercharge it with hypnosis.
The more you focus on what you DO WANT the more you set your Reticular Activating System on track to experiencing the opportunities and syncronisities to succeed.
Create a Clear Mental Image of what You

DO WANT

and Supercharge it with Passion!
Combining Gentle, Relaxing Music with Powerful Dynamic Hypnosis for 
Awesome Results
Hypnosis Cuts Straight Through the Negativity
The ultimate in easy learning and relaxation. All you have to do is press play, lay back and the hypnosis does the rest. Hypnosis cuts straight through to your unconscious mind and effortlessly reprograms your mind for instant change. So you will be more relaxed throughout the day, even in situations that may have previously stressed you out.
Music Has an Amazing Effect on the Mind
Music affects your mood… playing a cheerful song will go a long way to improving your mood and mellow music can help you sleep at night.
The right music is a powerful medium for change. 
Using the beautiful music of Dr Christopher Lloyd Clark BSc, MscD... Music that encourages deep relaxation, spiritual awakening, healing and altered sates of consciousness.
Just the pure essentials… a gentle wandering melody that was created with a bowed glass instrument. This intoxicating combination of sounds will relax you to your core, encouraging your mind to become still.
Moving From the
Beta

to the

Theta State
Our brains are brimming with electrical activity every single minute of our lives. Brainwaves differ from each other by their frequency. 
Beta waves are the most common state of normal waking conditions, its that busy, everyday setting. When you relax you move into an Alpha state, the relaxed fluid creative state... relax further and you're in Theta, the Deeply Healing Regenerative Brainwave State where Hypnosis cuts straight through the static and negative self-talk.
And that is why Theta Binaural Beats are used in these recordings.
Take Advantage of this Special Offer and Get a 64% Discount Today
Get Started 100% Risk FREE - Special Offer $27.00 Only £9.95
Creating Your Clear Mental Image (CMI) Hypnosis
Create a Vision of Your Future. Make it Big, Bold and Bright. Powerfully Charged with Positive Feelings
Imagine a Full Sensory Rich Experience. How will it Feel, Look and Sound When You Achieve You Goal
Create a '4K Clear Mental Movie' with Surround Sound and Positive Feelings… and Step Right into Your Future
100% Money Back Guarantee: LOVE it or Your Money Back
Completely Risk Free: Give A Clear Mental Image Hypnosis 60 days, and if you are not happy and don't find yourself making positive changes, just let me know and I will refund your purchase in full…no questions asked.
Your satisfaction is my #1 priority, so if you are not happy, I don't want your money. It's as simple as that. Love it or your money back.
What People Are Saying About John's Hypnosis...
"I just feel wonderful and am noticing subtle shifts. Thank you for your generosity of spirit."
Suz De J
"I have bought all your hypnosis programs recently and they have changed my life."
Warren Thackeray Dip.Hyp.
"Very cool little synchronicity's have been popping up and my head is buzzing.... very cool new vibration. Thanks much! Namaste."
Becky T
"This is totally awesome. I feel phenomenal. Thank you for sharing. Everyday has been better than the last… Words cannot express how grateful I am."
Tellie K
"No words can express the gratitude I feel towards you for creating all these absolutely awesome recordings."
Barry H
"THANK YOU for being so generous, infinite blessings back to you!!!"
Elsa M
Your FAQs: Frequently Asked Questions
Q: "I haven't used Hypnosis before… is it safe?"
Hypnosis is natural and safe. In fact we all drift in and out of trance everyday. Hypnosis and trance states have been used in healing for thousands of years. More recently the power of Hypnosis has been harnessed in personal development. These Dynamic Hypnosis sessions are designed to be effortlessly easy to use.
Q: "How do the Hypnosis Sessions work?"
Each hypnosis session is 25-30 minutes long and focuses on a different personal development topic. The sessions are an expertly crafted blend of hypnosis, binaural beats, NLP and relaxing music to convey the principles deep into your unconscious mind. So that you can truly understand, practice and become the change you want.
Q: "How do I get the most Benefit from These Hypnosis Sessions?"
To gain the fullest benefit of these Hypnosis sessions I recommend that you listen to it through stereo headphones (headphones not essential), making sure that you are lying or sitting comfortably in a safe environment where you will not be disturbed. Typically I recommend that you listen to each session 3 – 5 times in the first week.
Q: "Are there other benefits to these Hypnosis Sessions?"
Yes! The unique combination of hypnosis, binaural beats, NLP and relaxing music in these Hypnosis Sessions also gives you the added benefits of immune system boosting, stress releasing, deep relaxation. Plus the BrainWave Entrainment (Theta Binaural Beats) have been show to reduce anxiety and the presence of theta patterns in the brain has been associated with increased receptivity for learning and decreased filtering by the left hemisphere.
Q: "Are there any Side Effects of These Hypnosis Sessions?"
There are no known negative side effects to These Hypnosis sessions and its unique combination of hypnosis, binaural beats, NLP and relaxing music. There are, of course, the side effects of all the positive benefits of listening to it. And if for any reason you need to awaken during this process you will do so with a clarity of mind to attend the situation.
Q: "I already listen to Hypnosis recordings as well as reading personal development books watching CD's etc. Why do I need another? Also can I use this with the other recordings I have?"
Great, reading personal development books, watching videos, listening to CD's is the journey I'm still on too. I believe you never stop learning right? But trust me, I am confident that with These Hypnosis you will actually find that you're getting better results with any other personal development programs, recordings or systems you own. It's designed to be holistic.
Get a Clear Mental Image Hypnosis and Let Your Unconscious Do the Heavy Lifting for You
Take Advantage of this Special Offer and Get a 64% Discount Today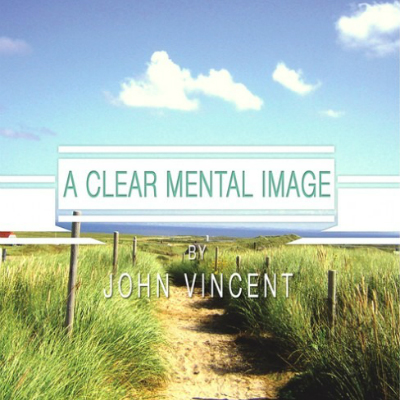 Create a Clear Mental Image of Your Goal, a Vision of Your Future
Make it so Crisp and Clear that You Could Simply Step Right in
a 4K Clear Mental Movie with Surround Sound & Positive Feelings
Set the Powerhouse of Your Unconscious Mind on Target
Focus Your RAS on Manifesting the Situations You Need to Succeed
and Make it Effortless with this Hypnosis Session
27 Min Hypnosis Session (with & without Binaural Beats)
Get Started 100% Risk FREE - Special Offer $27.00 Only £9.95
Ending Soon - NOW 75% Off - Special Discount Offer
Days
Hours
Minutes
Seconds