Are You Ready to Become the Hypnotist?
Discover the Secret Skills of the Hypnotist
Become the Conscious Architect of Your Own Future
Experience the Joy of Helping Others Achieve Their Dreams
Learn the Transformational Skills of a Hypnotist in Just 8 Weeks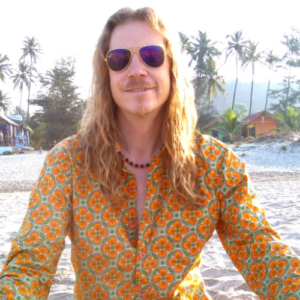 You're ready to learn the secrets of Hypnosis, that's awesome. I'm excited to have you on board for this years Learn Hypnosis MasterClass.
The Class starts Monday 2nd October when you're first video lesson will be released. Watch from the comfort of your own home, at time that is suitable for you at the start of the week. Then complete your exercises through the week.
And join me Sunday 8th October at 7pm GMT* where you'll be able to ask questions, gain deeper understandings on the weeks topic and exercises, have the opportunity to work with me directly online and learn from the experiences of your fellow students.
Each week a new Video Class will be available on Monday with challenges and exercises to test drive your new skills during the week and a Live Session with me every other Sunday (including a Live Session direct from the Spirit of Being Retreat).
This program has been designed to give you the greatest flexibility in your learning along with the power of goals to be achieved each week to help keep you focussed and on target to completing your course with flying colours.
*The timings of the Live Session will be flexible based on the group. A recording will be available for anyone who can't make it but we recommend you don't miss more than one if you really want to succeed and truly Learn Hypnosis. They will be powerful fortnightly sessions where you can work directly with me, ask questions and benefit from the experiences of the whole class.
"Learning hypnosis was one of the best things I ever did… and I know it's going to be transformational for you too"
1. Your Weekly Video Class
Released Every Monday. Watch Your Weekly Class at Your Own Leisure and from the Comfort of Home
2. Weekly Tasks & Challenges
Fun and Engaging Challenges to Hone Your Skills and Maximise Your Results. Expand Theory into Practical Practise
3. Fortnightly Live Sessions
Ask Questions, Gain Deeper Understandings and Benefit from the Experiences of the Whole Class
The Learn Hypnosis Masterclass: Learn, Laugh and Make HUGE Positive Changes in Your Life and the Lives of Others
Learn How to Hypnotise yourself and others creating powerful, positive Life Transformations
Master Your Emotions, get in the 'Zone', understand and take control of your thinking
Overcome any Fears, Worries and Anxieties in yourself and others
Become proficient in Ericksonian, conversational, indirect hypnosis language patterns
Learn how to use hypnosis without the need for hypnotherapy scripts and structured hypnotic inductions
Discover the Secrets of Rapport and Influence, and how to apply them to help people to achieve deeper results
Become the Conscious Architect of your own future and help others to achieve their future goals too
Learn the importance of observation, develop and hone your skills to utilise your observations constructively
Develop your ability to 'read people', understand their responses and how to utilise them to create deeper results
PLUS There's Even More! Claim Your Amazing FREE Bonuses
Become my STAR pupil with these two FREE Bonuses! Because when you enrol on this years Learn Hypnosis MasterClass today you will also be getting complete access to two powerful programs that will give you the head start on the MasterClass!
These programs alone are worth well over $394.00 and today I'm giving them to you absolutely FREE!
BONUS #1. The FREE YOUR MIND Video Series - $197
Get a head start on understanding your thinking, overcoming your own worries and fears and mastering your emotions with this powerful foundation class and supercharge your progress.
Understand the Basics of How Your Mind Works
Eliminate Negative Thoughts, Feelings and Emotions
Embrace New Positive Habits for Success
Design an Effective Plan that will Shape Your Future
Unlock Your True Potential and Unleash Hidden Skills
BONUS #2. The RAPPORT MASTER Video Series - $197
Deepen the power of your hypnosis creations with this golden oldie… Develop your skills as a Master Linguistice through the secrets of influence and rapport.
Developing Strong Rapport Building Skills in Just 5 Minutes a Day
Increasing Your Sensory Acuity & Understanding Feedback Responces
Start Gaining Natural Rapport with People Effortlessly
Are You Ready to Become the Hypnotist?
Make it Happen in Just 8 Weeks. Discover the Secrets of Hypnosis, Start Making Life Transformations in Your Life and Be the Instigator in Other People's Happiness
Class Starts Monday 2nd October 2017 - Secure Your Space Today!
These are Real Secrets! In this MasterClass I will be sharing the skills I have spent thousands of pounds and over 20 years learning, honing and adapting… Combining Ericksonian Hypnosis with my very own John Vincent twist!
I want this MasterClass to be affordable for anyone truly serious about learning these secrets and making lasting, positive changes in their own lives and changing the lives of others for the better. There is always more room Happiness in life, let's make it happen.
Today you can access the whole 4 Week Course, including over 8 hours of video training, powerful hacks, exercises and techniques for deepening your understanding and honing your skills,. Discover my secrets of hypnosis and attend Live Q&A Sessions, get in the 'Hot Seat' and work with me online directly. Be challenged and expand your understanding of yourself, your mind and the use of hypnosis to make massive transformation breakthroughs.
Plus, when you sign up today, you'll gain access to over $394 worth of Bonuses so you can get started with your training immediately.
Join the Learn Hypnosis MasterClass Today for just two payments of $97!
Join the Masterclass Today
 8 Week Intensive Course
 Plus Rapport Master & Free Your Mind FREE
Just two payments of $97 
Want to Excel to the Top of the Class?
Check Out Our Premium Offer Below
Learn How to Hypnotise yourself and others. Create Positive Life Transformations
Master Your Emotions and Take Control of Your Thinking
Overcome any Fears, Worries and Anxieties in yourself and others
Learn Ericksonian, Conversational, Indirect Hypnosis Language Patterns
Discover the Secrets of Rapport and Influence to Achieve Even Deeper Results
Become the Conscious Architect of Your Future and Help Others to Achieve Their Goals
Develop and Hone Your Skills to Utilise Observations Constructively
Develop your ability to 'read people', Understand Responses and How to Utilise them
Join Today Completely Risk Free
Learn the Secrets of Hypnosis with a 100% 30 Day
"No Questions Asked" Money Back Guarantee
We're confident that if you are committed to learning hypnosis, whether you are a beginner or a qualified Hypnotherpist… You are going to LOVE this course.
And its 100% Risk FREE! Attend the complete Learn Hypnosis Masterclass, and if you are not happy just let us know and we will refund your purchase in full… no questions, no hassles, no problems.
Your satisfaction is our #1 priority, so if you are not happy, we don't want your money. It's as simple as that. Love it or your money back.
BE AWARE: If you don't watch your weekly videos, practice and attend your live sessions… This won't work for you. These are REAL secrets and NOT push button solutions. If you're ready to empower your own life and help others then you're in for a real treat 🙂
Are You Ready to Upgrade to Premium Seats?
Go Straight to Top of the Class with One-to-One Coaching
Would You Like to Excel Your Progress Even Further?
On a first-come-first-serve basis I have a limited number of Premium Seats...
On top of your weekly masterclass and fortnightly LIVE group sessions, you will also get FOUR private one-to-one Tuition and Coaching Sessions with me via Skype.
This private tuition will be tailored to suit you and your specific needs. Ensuring you're top of the class.
Four one-hour Skype sessions where I answer your questions, share extra ideas, techniques and tools. I will be available to look through hypnosis your scripts and discuss reccomendations of how you can improve and deepen them. You will receive extra assignments tailored to you and where you would like to progress.
Plus you will receive access to ANY additional Online Programs that wI think would be beneficial to your rapid advancement.
We will work together to make sure you achieve more than you thought possible… basically you get access to my decades of knowledge!
If you really want to take your Hypnosis Training to the next level, I'm offering a Very Limited Number of these Premium Seats at an Incredibly Low Cost. 
Are You Ready to Become the Hypnotist?
Blast Away Everything Holding You Back. Sky Rocket Your Success with a Premium Seat
Class Starts Monday 2nd October 2017 - Secure Your Space Today!
Join the Masterclass Today
 8 Week Intensive Course
 Plus Rapport Master & Free Your Mind FREE
Just two payments of $97 
Want to Excel to the Top of the Class?
Upgrade to a Premium Seat Today
 8 Week Intensive Course
 4 Private Tuition & Coaching Sessions
 Plus Rapport Master & Free Your Mind FREE
 Additional Bonus Programs (Specially for You)
Just one payment of $995