The SPIRIT of BEING
:
Goa, India 2018
7 Transformational Days Focused on Nourishing Your Mind, Body & Spirit
This is my Brand New Recording... Releasing and Letting Go PowerNap.
Designed to give you an 11 minute mental recharge during the day whenever you feel your energy is dipping and also work on your unconscious mind – programming you for effortless letting go and forward focusing your outlook.
Power napping is the secret used by the worlds most successful people. The idea of a "power nap" has been around for centuries and is reputed to have been used by the likes of Salvador Dali, Aldous Huxley, Thomas Edison, Da Vinci, Einstein and many more.
It's best listened to with headphones, Enjoy 🙂
Releasing Letting Go: For Peace, Abundance & Happiness
You may know what your blocks are... you may even know what you should do about them.. but knowing and doing are two separate things!
And sometimes you don't even know what your blocks are or why you are not succeeding, they are hidden from you. You just know that you are not getting the results you want.
You know there is something blocking your path to achieving greater levels of wealth, health and happiness, but you don't know what they are! 
These Hidden Blocks are holding you back, sapping your motivation and stoping you from increasing in your life. They Need Releasing.
And the Good News is you can Eliminate them Effortlessly with Hypnosis.
When you focus your attention on the worries, problems and unpleasant situations… they seem very real.
And the effects of them can be devastating!
But they are simply limiting beliefs in your mind. The good news is you can choose to Let Go of them permanently.
Releasing and Letting Go inside a deeply relaxed and healing Hypnotic State creates powerful, positive transformations.
With your conscious mind out of the way your unconscious makes change without the use of willpower.
Bypassing the conscious mind and communicating with a deeper part of your mind… this is where the programs can be reset giving you more inner peace, relaxation and enhanced clarity of mind. 
Allowing you to become more of the person you want to be, in the places you want to be with the people you want to be with, doing the activities you love.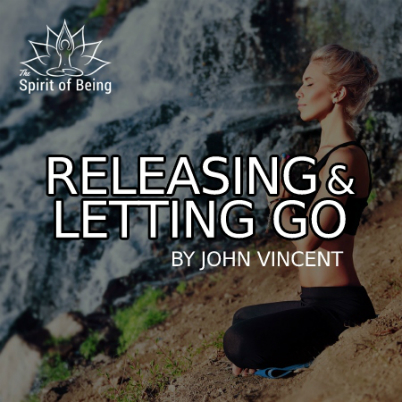 Achieve Emotional Freedom from Anxiety, Worry and Doubt
Banish the negative internal dialogues holding you back
Stop caring what others think. Believe in yourself, you're awesome
Improve your psychological health, happiness and mental alertness
Release the past. Re-focus your mind and energy toward the future
What Are You Letting Go Of?
Share Stories, Ask Questions & Keep the Conversation Going
Let the stresses of everyday life just melt away… Boost your health, increase your memory and leave the stresses of the day behind.
Free Hypnosis Session
Pure Relaxation Hypnosis - FREE MP3
Sign Up Now and Tell Us Where To Send Your FREE Copy Today
This is a FREE Hypnosis recording from Hypnosis.Land Credit Card NOT required