Designing a Blueprint For Your Personal Success
Invest Just 5 Minutes a Day and Turn Your Dreams into Reality
Do you find yourself exhausted at the end of the week only to find that you've gotten little to nothing done?
Does it feel like you're always treading water? Working hard day in and day out with little to show for it?
Are your dreams slipping away while you just struggle to keep up?
ACHIEVING YOUR OWN PERSONAL 
SUCCESSES

 IS EASIER THANK YOU THOUGHT.
By committing just a few minutes every day you can turn your life around. You can
INCREASE YOUR PRODUCTIVITY

and

PROFITABILITY

and watch your

GOALS BECOME REALITY

.
By learning the simple yet effective habits successful people use daily. All highly successful people employ specific rituals that allow them to get into "the zone". These habits help increase their creativity, productivity, motivation, patience, energy, focus… whatever it is they are trying to achieve… Of course you could just do a simple Google search to find these rituals. But what you won't find anywhere is a step-by-step System showing you how to turn these effective rituals into daily habits so they become automatic and effortless.
Think about that… the effective rituals of the successful becoming your daily habits. And as automatic and effortless as cleaning your teeth or having breakfast, but way more enjoyable!
You know that you don't have to be the most gifted individual to succeed.
But you DO have to know how to stay motivated so you can work more effectively and efficiently. You need to have the confidence and ability to control your emotions so you can achieve your goals.
You need to know how to master the powerful rituals highly successful people perform on a daily basis.
My Promise to You… Invest Just 5 Minutes a Day and
Gain Hours of Productivity
Believe it or not YOU have the ability to reprogram your brain to gain more confidence and motivation. You can banish those limiting beliefs that stand in the way of your productivity and YOU can adopt the daily habits that will bring you success.
Who am I and how do I know so much about what it takes to succeed?
My name is John Vincent and I have dedicated the last 20 years of my life to helping people achieve their goals.
A trained Hypnotherapist, Life Coach, NLP Master Practitioner and Trainer I have effectively helped manifest life changing breakthroughs in my clients' lives.
And now I am offering a complete and comprehensive program you can do at home, no matter where you live, to learn the tools needed to achieve success in your life.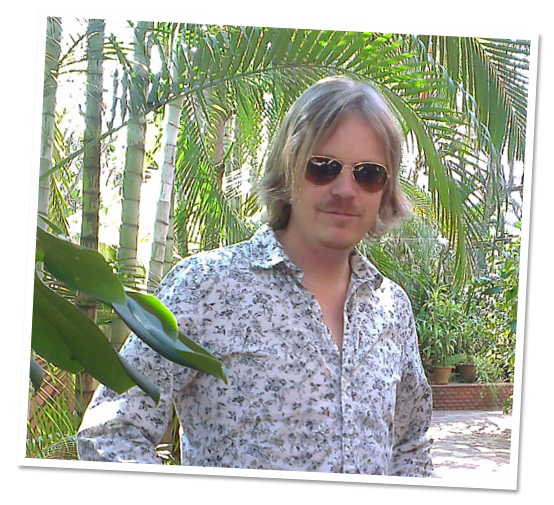 My online video series, Daily Success Rituals, teaches you how to use Neuro Linguistic programming (NLP) to increase productivity and become someone who 'naturally' and effortlessly embraces the Daily Success Rituals you need to succeed.
And the great thing is, once you've watched my 7 video series and learned these simple NLP techniques you need only take 3-5 minutes out of your day to reinforce your new habits.
You invest just minutes daily but gain hours of productivity.
A Practical Tool to
Reprogram Your Mind
So what exactly is NLP and how can it help increase your productivity?
A technology developed by Dr. Richard Bandler & John Ginder, NLP gives you the power to control your thoughts and emotions.
Used by the military, the police and such high profile people including the likes of Bill Clinton, NLP helps you stop those limiting thoughts that interfere with your success.
And with just a modest amount of time and effort, this NLP sequence I have created allows you to assimilate the Daily Success Rituals of highly effective people.
Don't spend another day watching your dreams slip away.
Access the Daily Success Rituals and start living the life you've always wanted
Instill the Habits You Want into Your Daily Life
Incorporating a new habit can be challenging. Through the power of NLP the process is easier and faster than you ever before imagined. My Daily Success Rituals program includes 7 short videos that run you through a very specific sequence of NLP tools. I designed this one-of-a-kind system myself to help you incorporate success rituals into your daily routine.
You learn how to reprogram your brain so the habits eventually become so effortless you begin to do them naturally.
And you don't have to limit yourself to just one. In fact, my program actually encourages you to pick 3 beneficial habits to change your outlook and your life right from the start!
This NLP Program is 
Guaranteed to Work For You
Daily Success Rituals comes with 7 videos teaching you my unique NLP sequence designed to help you integrate 3 success habits into your routine. I think you'll be surprised by how simple and easy it is to implement.
You'll start to see results faster than you can imagine... And because I am fully committed to your success, I have ensured you have ALL the tools and support you need to instill your new success rituals:
The 7 Daily Success Rituals video series
2. Reinforce Your New Success Habits.
To fully cement your new rituals, you'll get an audio version of all the videos to listen to when you're out and about, on your commute to work, or even at the gym. You can do this anywhere.
3. Learn the Top Secrets of Success.
You'll also receive my PDF Blueprint: The 5 Top Essential Success Habits. This PDF reveals the 5 most common daily success rituals as recommended by the most highly successful people.
If you have trouble choosing your own success habits, then this short guide can help you find ones that resonate with you.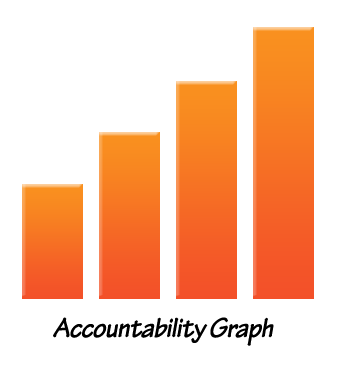 4. Guarantee Your Success.
Simply put, what gets measured gets done. That's why I've included a readymade accountability graph to record your progress.
I want my program to work for you.
And one of the best ways to affect lasting change is through accountability.
Plus You Are Going to Get to:

Witness Success in Action
You'll also have access to a 4 part video series following one case study on her journey using my NLP techniques to instill success habits. I work with her one-on-one during a 3-day workshop using the exact same formula in the main program. And I follow up with her a week later over Skype to see how she's doing.
A Proven Track Record for Changing Lives
Maybe you've tried success rituals before in the past but have failed to integrate them into your routine. Despite your best efforts, these habits just didn't become second nature and your good intentions soon fell by the wayside…
My program does more than teach you the most effective habits of highly successful people.
It gives you the tools to assimilate these rituals so they become as automatic to you as brushing your teeth.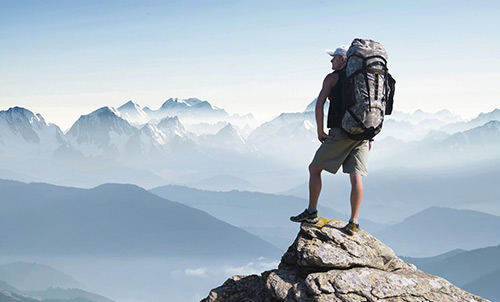 And It Works! Time and time again, I have used these NLP techniques in helping my clients succeed:
I wouldn't think in a million years I could ever dance again, let alone do a style of dance I have never trained in before… through your work, I was able to visualize each step with such clarity and calmness that when it came to the time, I actually remembered all my steps.

Kaaren D
Mind hacks are the way to go. It's just a matter of zeroing in on the one that will affect my life the most positively at any point in time.

 

Mara
I can HIGHLY recommend your products to anyone and the effectiveness of your material and the way it is delivered is not only enjoyably, professional but highly effective!

Barry H
I was struck by the level of expertise and in-depth knowledge of NLP that John has as he effortlessly carries out interventions and is a master of the use of language and the NLP toolbox to effect change.

Rose E

100% 60 Day "No Questions Asked" Money Back Guarantee…
Risk Free. Give Daily Success Rituals 60 days, and if you are not happy and don't find yourself making positive changes, just let me know and I will refund your purchase in full…no questions asked.
I think you will be surprised how comprehensive and yet simple to implement this series is and that you will be 100% satisfied.
Your satisfaction is my #1 priority, so if you are not happy, I don't want your money. It's as simple as that. Love it or your money back.
Buy Now and Start Increasing Your Productivity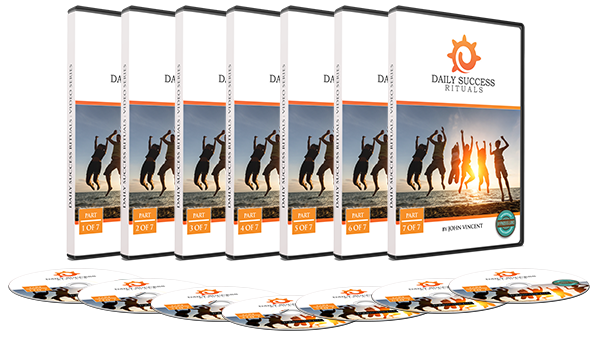 For those of you serious about investing the time and effort to increase your productivity and make lasting change in your life, I am offering my Daily Success Rituals video series plus the 3 additional supplementary materials for the discounted price of just $39. That's $139 worth of instruction for just $39.
And if you sign up today you'll receive ALL these extra bonus materials too:
1. Exercise More Effectively, In Less Time
Don't have time to exercise? I've included a video to teach you a scientifically formulated, 7-minute exercise hack that's better than an hour in the gym.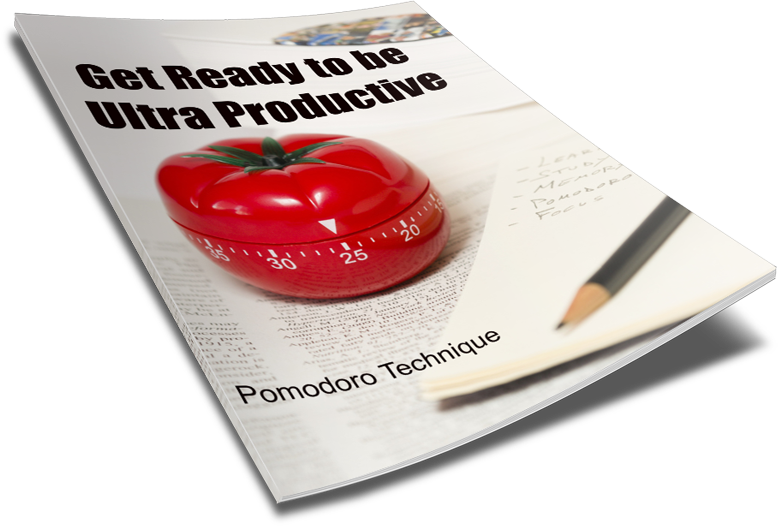 2. Learn the Secret to Staying Productive
Learn how to work with time instead of struggling against it. I'll give you access to a revolutionary time management system that will make you more productive than ever.
3. Gain Focus and Clarity
I'm also giving you the Pranayama Breathing PDF Guide. Less than 5 Mins in the morning is enough to blow away the cobwebs and wake you up for a more productive day. I learned this whole brain exercise myself from a holy man in India.
Get Started Now For Just a One Time Payment of $139 $39
With 60 Days 100% Money Back Guarantee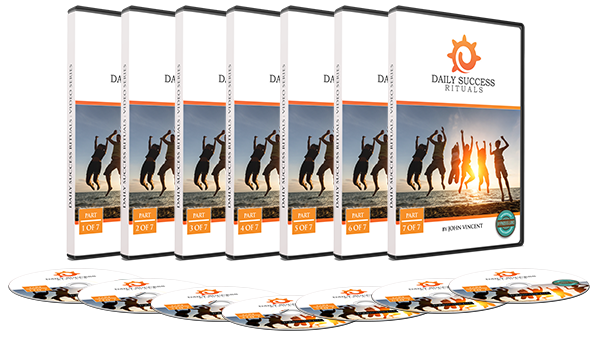 YES! John, I am serious about increasing my productivity and making lasting positive changes in my life today with the Daily Success Rituals
I understand that by buying Daily Success Rituals today, I am receiving all 7 video components and the 3 additional supplementary materials for $100.00 off their total value.
Plus All the Awesome Bonus Content.
This is an instant download series. No waiting on the postman, better for the environment and you get instant access even at 3am!
Everything is neatly housed in a members site, meaning you will ALWAYS have access to your product even if you lose your downloads.

---
P.S. Remember, you have nothing to lose, there is no risk involved, only massive life benefits to gain. You have 60 days to get a FULL refund, and I will even let you keep the product for free.
P.P.S You can get instant access to the Complete Daily Success Rituals Series for just $139 $39