3 Simple Things for Tomorrow
How amazing would it be to get 15 or 21 things that you've been putting off, DONE this week?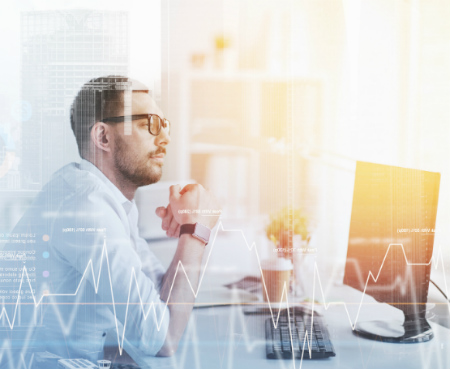 Three years ago I recorded a video about daily success rituals... 
All of these were at the start of your day. Expressly designed to set you up for an AMAZING day. The 3 Minute Morning Gratitude Booster Mp3 is also designed to do just exactly that.
Gratitude is one of the top three habits of people who get stuff done. 
This is different. This is about the intentions you set for the next day...
At the end of your day before you sleep. 
If you want to get focused. Get motivated. Get Stuff DONE and Achieve more, this will help lots in Three Super Simple Steps. 
1: Think of 3 things you want to get done tomorrow. 
Important things that will make a difference. This could be things like writing an email you've been putting off, making a phone call you don't want to make, getting back into Yoga or exercising, anything that is going to make your life a better place. 
2: Put them in order to get done. (told you they were super simple)
Ok, I told you they were super simple… easy so far, right. Three things and put them in order. The next bit is easy to and has the real power.
So I want to explain it in detail for you… as it is sometimes with these things, it takes longer to read than actually do. 
3: Then close your eyes and think about when you will do the first activity.
What will you have just finished doing before you start your first task to be done? e.g. checked my emails. 
This is the important part: your going to go from 'seeing yourself doing' an activity to 'seeing what you will see' when you are doing the first activity: e.g imagine (or see yourself) finishing up checking your emails and closing your email client...  Then imagine (or see yourself) doing the first activity. i.e see your hand reaching for the phone, picking it up calling the number. 
Right at this point you want the excitement/satisfaction/motivation/joy happening. Either knowing that once you've made that call/got it done it will be a weight off your shoulders, or thinking WOW how great is this.
So you associate good feeling with the thought of getting done that activity done. And this is important, seen from the point of view of you doing it (or associated in the image to use NLP jargon).
Here are the steps again: 
- See yourself, disassociated (NLP terminology) doing the the thing right before you start your number one activity of the day. e.g checking your emails
- Instantly switch (Swish NLP) to seeing what you will see when you're doing activity number one. i.e You're right there doing it.
- Feel good feelings while you imagine doing the thing you've been putting off.   
- Repeat for the second and third thing… go wild and add a forth 🙂 
This is very Pavlovian, imagining doing something and feeling good. And it's very powerful… those dog's salivated and were ready for dinner when that bell rang. 
Our ability to visualise things is instrumental in creating successes and adding feelings that supercharge those visions. 
When you prime your unconscious mind with visions and feelings the night before… magic happens! 
The amount of people who wake up before the alarm clock goes off is enormous. From deep sleep to waking just moments before the alarm this is because their unconscious mind is primed to wake up, (still using a tone to wake you up? Download my Wake-up Happy mp3 and wake up with a smile each morning). 
Deliberately use your conscious mind to prime your unconscious mind for success.
Like this... what are you going to do... Comment... Share...
So you want to know a bit more about me… Well, it's been four decades since I arrived here on planet Earth and has been an interesting journey so far…